Trew 2 the Game #3: The Greg Omen
What if Greg Oden ended up better than Kevin Durant? What if Greg Oden becomes the most inspiring comeback story in the history of New Orleans sports, making that epic Saints comeback completely irrelevant (the 2009 Dolphins one, not the John Carney extra point one, which is definitely irrelevant already)? What if Greg Oden did it all in a Pelicans uniform? What if you stopped judging me right now and just decided to jump in my fantasy mobile and go for a ride? There's room for a million and we get great gas mileage and the radio exclusively plays that "All I do is win" song on a loop and Marco Belinelli is always there, standing tall with his Italian flag. What are you waiting for? Let's Ride.
According to Yahoo Sports, Greg Oden is home in Indianapolis right now. Joining him soon will be head of basketball operations and all-around important fella in the N.O. Mickey Loomis. Remember that time in 2006 when Loomis met with a high profile athlete who had injury problems? All of the Jrue Holliday/Drew Brees word play has been fun, but is Greg Oden the next Drew Brees?
I'm not the advanced stat head on this site. I'll let the others use data to speculate what will happen when Greg Oden steps on the court (wherever that is). My role here is to be optimistic twenty-four seven, put it in words, make some jokes here and there, then sit back and enjoy the season. But New Orleans treats certain people in a magical way and, well, maybe Greg Oden wants to open some Jimmy John's franchises.
Seriously, how many of you dreamed about Greg Oden last night? In mine he won Comeback Player of the Year and NBA Finals MVP. Add that wildness to Austin Rivers winning Most Improved Player of the Year and 6th Man of the Year. Those other guys on the Pelicans are pretty good too, probably.
Oh, also, hey Greg, big concerts come to Nola all the time so you can go to them and we won't take photos of you.
_____________________
This is from a Uni Watch post back in January but we probably didn't spend enough time on it. The Pelicans logo looks similar-ish to this old New England Patriots helmet. If our logos are cousins to one of the most successful NFL franchises since the turn of the century and our coach and general manager came from the one of the most successful NBA franchises since 1999 then aren't we destined for dynasty greatness? All we need to do now is hire Mariano Rivera to be our equipment manager and whoever won that hockey league to drive our bus. Success!
_____________________
Good news, Crescent City Basketball fans: We Have Been Released.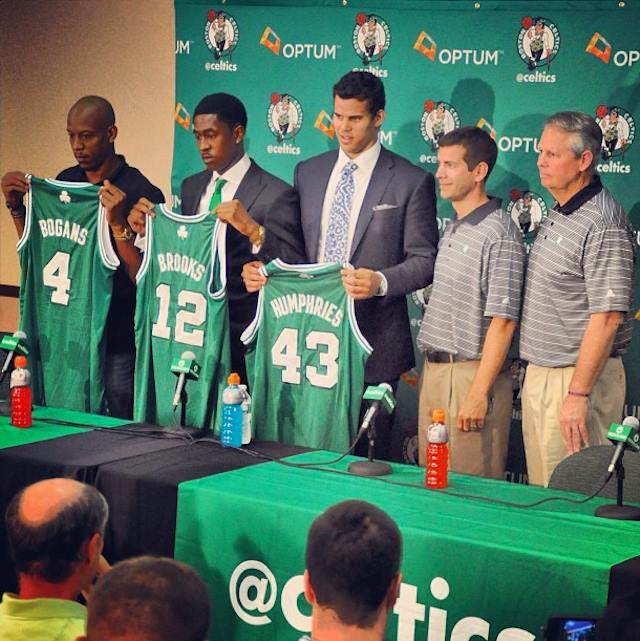 …is the new
Chris Trew is a nationally touring comedian and die-hard New Orleans sports fan. Follow him on Twitter here and for sports-only updates follow Trew 2 The Game here. Look for this column every Tuesday. Enjoyed the read? Click that Facebook "like" button up there and spread the word! Listen to his podcast here.