Game On: Suns @ Hornets
Published: February 1, 2012
The Suns take on the Hornets tonight after a long day of rain in New Orleans.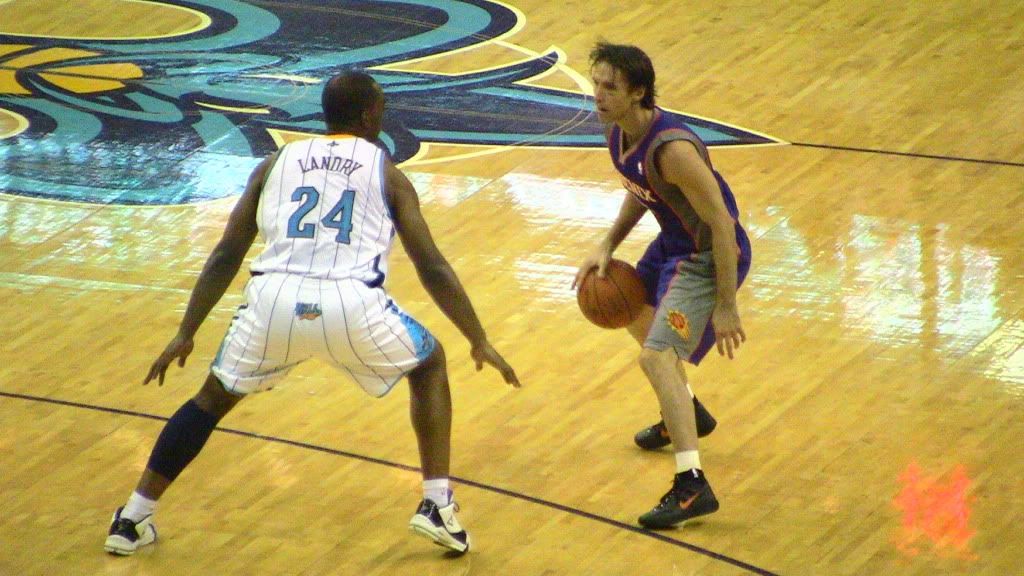 The Hornets take on Steve Nash and the Suns tonight in front of what I expect will be a sparse crowd. It's been raining all day, Buzzfest was cancelled, and the Suns are no longer what you would call a big draw. Regardless, the Hornets will have a real chance tonight to get their add a win to their so far disappointing total of four.
Steve Nash will play, but he's hurt. Monty also told reporters before the game that there would be a lineup change, although he declined to say what it would be. An hour before tip-off the lineup card still said Jack-Beli-Ariza-Smith-Okafor. Presumably Jack, Ariza, and Okafor are safe.
Those in attendance tonight get a free pedometer courtesy of Ochsner. I also got one. Yes… now I'll truly know how lazy I am. Thanks, Ochsner!
Bullets
The Hornets are now 4-17, dead last in the Western Conference and second to last overall.
In the last 15 games off the bench Landry is averaging 10.9 points. That makes him the second leading scorer over that time period. That not many points for a number two.
The Hornets have yet to win a game in which they trailed at the half.